This year, the Mexican Cultural Center is excited to celebrate a very notable occasion. We celebrate 30 years of raising awareness by highlighting and promoting Mexico's unique arts, customs, traditions, and destinations among our community through programs and events. As part of this celebration, we are delighted to invite you to join us at our 30th Anniversary Gala which will take place on Thursday, November 10, 2022, at the Cable Center. Please join us for this wonderful event to celebrate 30 years of the organization's history in Denver.
Join us for a multi-course dinner paired perfectly with curated beverages created by
award-winning chefs designed to enlighten your palate and the culinary experience.
This special event will raise essential funds in support of the events and programs we offer throughout the year for our community at no cost. Together, let's commemorate this milestone as we all continue to strengthen our Cultural community!
INTERESTED IN JOINING OUR CELEBRATION?
Visit: https://bebids.me/bidapp/index.php?slug=mexicancultural#
Meet our award-winning chefs who will present a multi-course dinner with curated beverages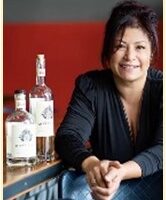 Chef Dana Rodriguez
Cantina Loca
Chef Manuel "Manny" Barella
Colorado Hispanic Restaurant Association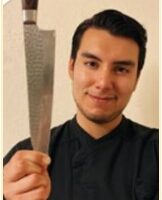 Chef Emmanuel Urban
Wildflower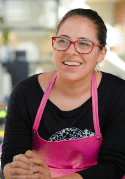 Chef Damaris Ronkanen
Cultura Chocolate
Gallery of Mexican Cultural Center Events